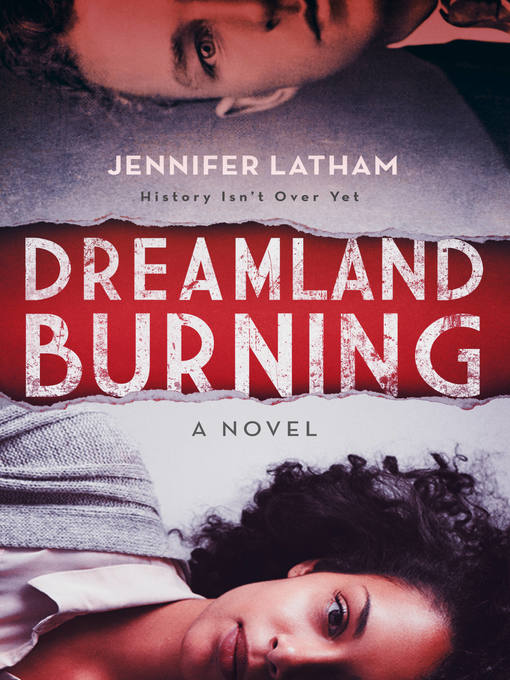 Dreamland Burning by Jennifer Latham – Some bodies won't stay buried. Some stories need to be told.
When seventeen-year-old Rowan Chase finds a skeleton on her family's property, she has no idea that investigating the brutal century-old murder will lead to a summer of painful discoveries about the present and the past.
Nearly one hundred years earlier, a misguided violent encounter propels seventeen-year-old Will Tillman into a racial firestorm. In a country rife with violence against blacks and a hometown segregated by Jim Crow, Will must make hard choices on a painful journey towards self discovery and face his inner demons in order to do what's right the night Tulsa burns.
Through intricately interwoven alternating perspectives, Jennifer Latham's lightning-paced page-turner brings the Tulsa race riot of 1921 to blazing life and raises important questions about the complex state of US race relations—both yesterday and today.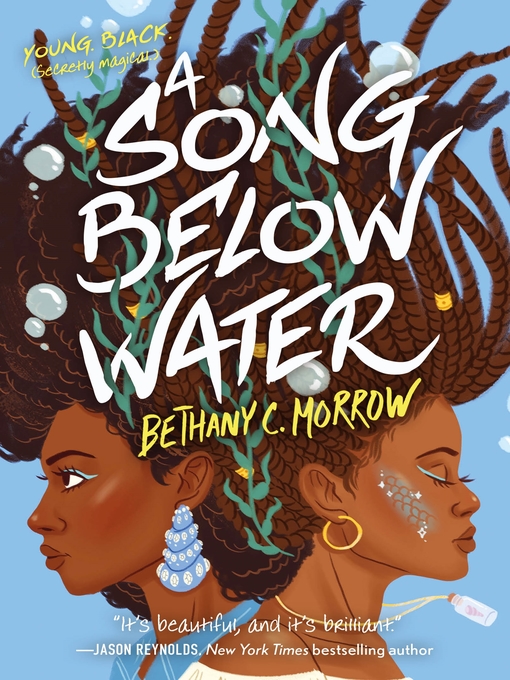 A Song Below Water by Bethany C. Morrow – In a society determined to keep her under lock and key, Tavia must hide her siren powers. Meanwhile, Effie is fighting her own family struggles, pitted against literal demons from her past. Together, these best friends must navigate through the perils of high school's junior year. But everything changes in the aftermath of a siren murder trial that rocks the nation, and Tavia accidentally lets out her magical voice at the worst possible moment. Soon, nothing in Portland, Oregon, seems safe. To save themselves from drowning, it's only Tavia and Effie's unbreakable sisterhood that proves to be the strongest magic of all.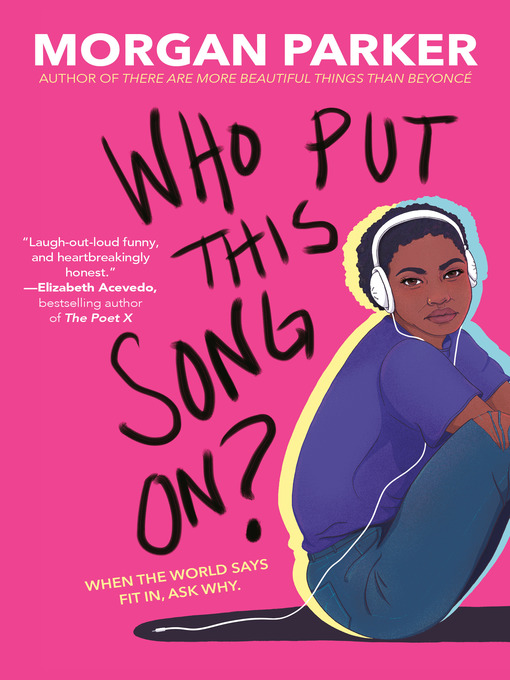 Who put this song on? by Morgan Parker – Trapped in sunny, stifling, small-town suburbia, seventeen-year-old Morgan knows why she's in therapy. She can't count the number of times she's been the only non-white person at the sleepover, been teased for her "weird" outfits, and been told she's not "really" black. Also, she's spent most of her summer crying in bed. So there's that, too.
Lately, it feels like the whole world is listening to the same terrible track on repeat—and it's telling them how to feel, who to vote for, what to believe. Morgan wonders, when can she turn this song off and begin living for herself?
Loosely based on her own teenage life and diaries, this incredible debut by award-winning poet Morgan Parker will make readers stand up and cheer for a girl brave enough to live life on her own terms—and for themselves.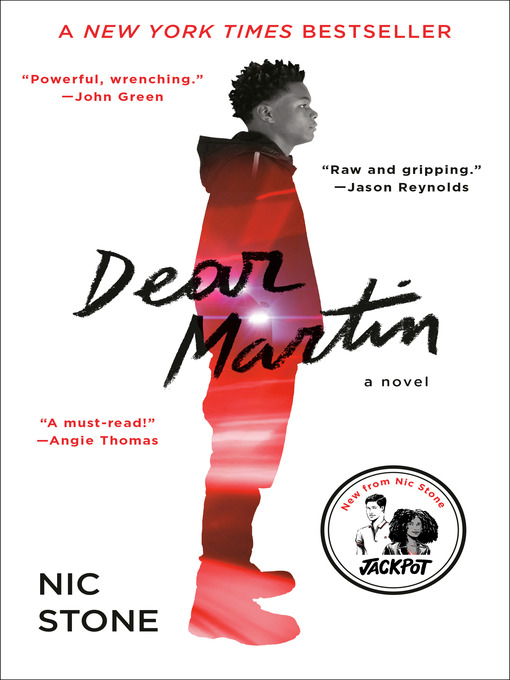 Dear Martin by Nic Stone – Justyce McAllister is a good kid, an honor student, and always there to help a friend—but none of that matters to the police officer who just put him in handcuffs. Despite leaving his rough neighborhood behind, he can't escape the scorn of his former peers or the ridicule of his new classmates.
Justyce looks to the teachings of Dr. Martin Luther King Jr. for answers. But do they hold up anymore? He starts a journal to Dr. King to find out.
Then comes the day Justyce goes driving with his best friend, Manny, windows rolled down, music turned up—way up, sparking the fury of a white off-duty cop beside them. Words fly. Shots are fired. Justyce and Manny are caught in the crosshairs. In the media fallout, it's Justyce who is under attack.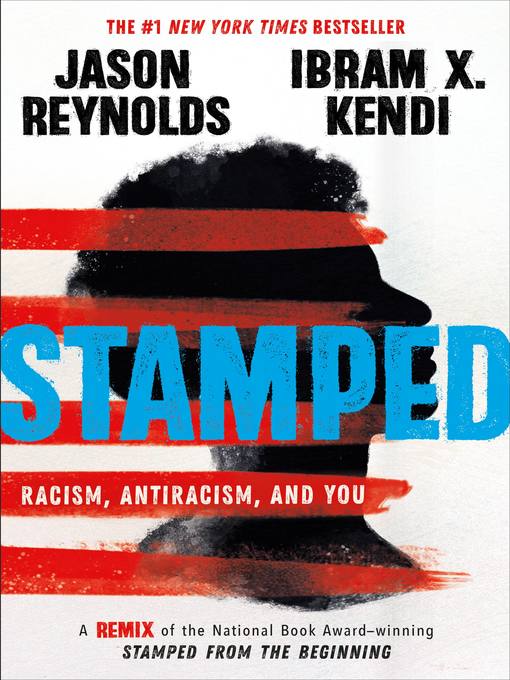 Stamped–Racism, Antiracism, and You by Jason Reynolds & Ibram X. Kendi – A timely, crucial, and empowering exploration of racism—and antiracism—in America
This is NOT a history book.
This is a book about the here and now.
A book to help us better understand why we are where we are.
A book about race.
The construct of race has always been used to gain and keep power, to create dynamics that separate and silence. This remarkable book reveals the history of racist ideas in America, and inspires hope for an anti-racist future. It takes you on a race journey from then to now, shows you why we feel how we feel, and why the poison of racism lingers. It also proves that while racist ideas have always been easy to fabricate and distribute, they can also be discredited.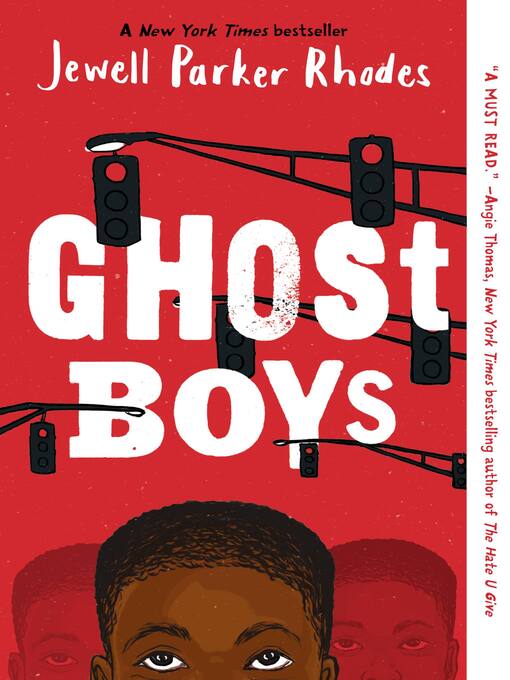 Ghost Boys by Jewell Parker Rhodes – Only the living can make the world better. Live and make it better.
Twelve-year-old Jerome is shot by a police officer who mistakes his toy gun for a real threat. As a ghost, he observes the devastation that's been unleashed on his family and community in the wake of what they see as an unjust and brutal killing.
Soon Jerome meets another ghost: Emmett Till, a boy from a very different time but similar circumstances. Emmett helps Jerome process what has happened, on a journey towards recognizing how historical racism may have led to the events that ended his life. Jerome also meets Sarah, the daughter of the police officer, who grapples with her father's actions.
Once again Jewell Parker Rhodes deftly weaves historical and socio-political layers into a gripping and poignant story about how children and families face the complexities of today's world, and how one boy grows to understand American blackness in the aftermath of his own death.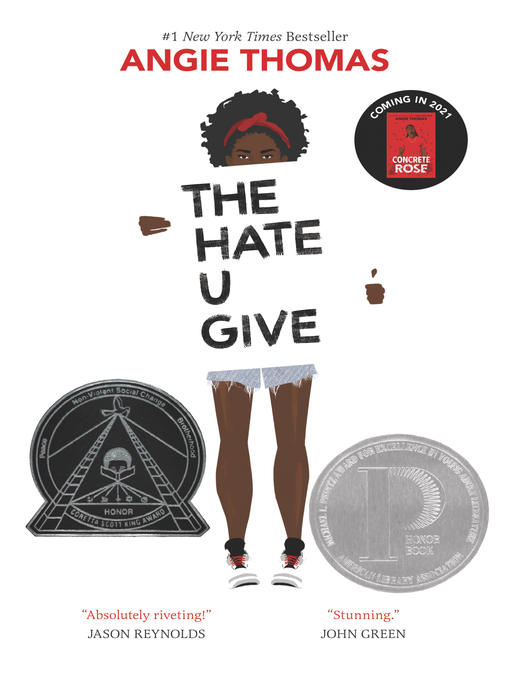 The Hate U Give by Angie Thomas – Sixteen-year-old Starr Carter moves between two worlds: the poor neighborhood where she lives and the fancy suburban prep school she attends. The uneasy balance between these worlds is shattered when Starr witnesses the fatal shooting of her childhood best friend Khalil at the hands of a police officer. Khalil was unarmed.
Soon afterward, his death is a national headline. Some are calling him a thug, maybe even a drug dealer and a gangbanger. Protesters are taking to the streets in Khalil's name. Some cops and the local drug lord try to intimidate Starr and her family. What everyone wants to know is: what really went down that night? And the only person alive who can answer that is Starr.
But what Starr does—or does not—say could upend her community. It could also endanger her life.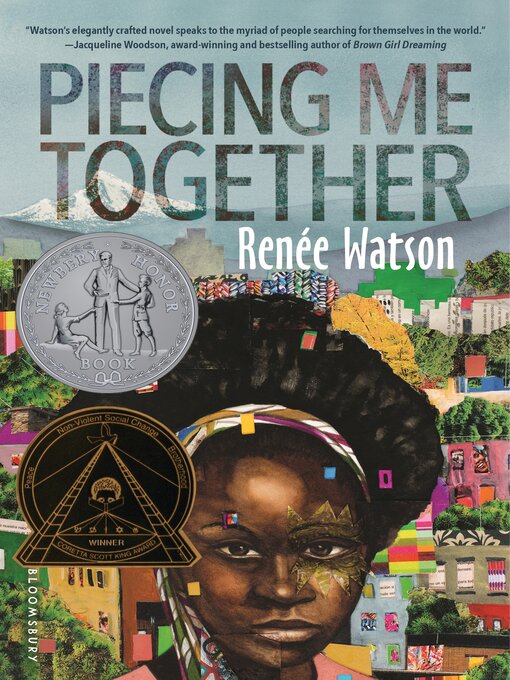 Piecing me together by Renee Watson – Jade believes she must get out of her poor neighborhood if she's ever going to succeed. Her mother tells her to take advantage of every opportunity that comes her way. And Jade has: every day she rides the bus away from her friends and to the private school where she feels like an outsider, but where she has plenty of opportunities. But some opportunities she doesn't really welcome, like an invitation to join Women to Women, a mentorship program for "at-risk" girls. Just because her mentor is black and graduated from the same high school doesn't mean she understands where Jade is coming from. She's tired of being singled out as someone who needs help, someone people want to fix. Jade wants to speak, to create, to express her joys and sorrows, her pain and her hope. Maybe there are some things she could show other women about understanding the world and finding ways to be real, to make a difference.